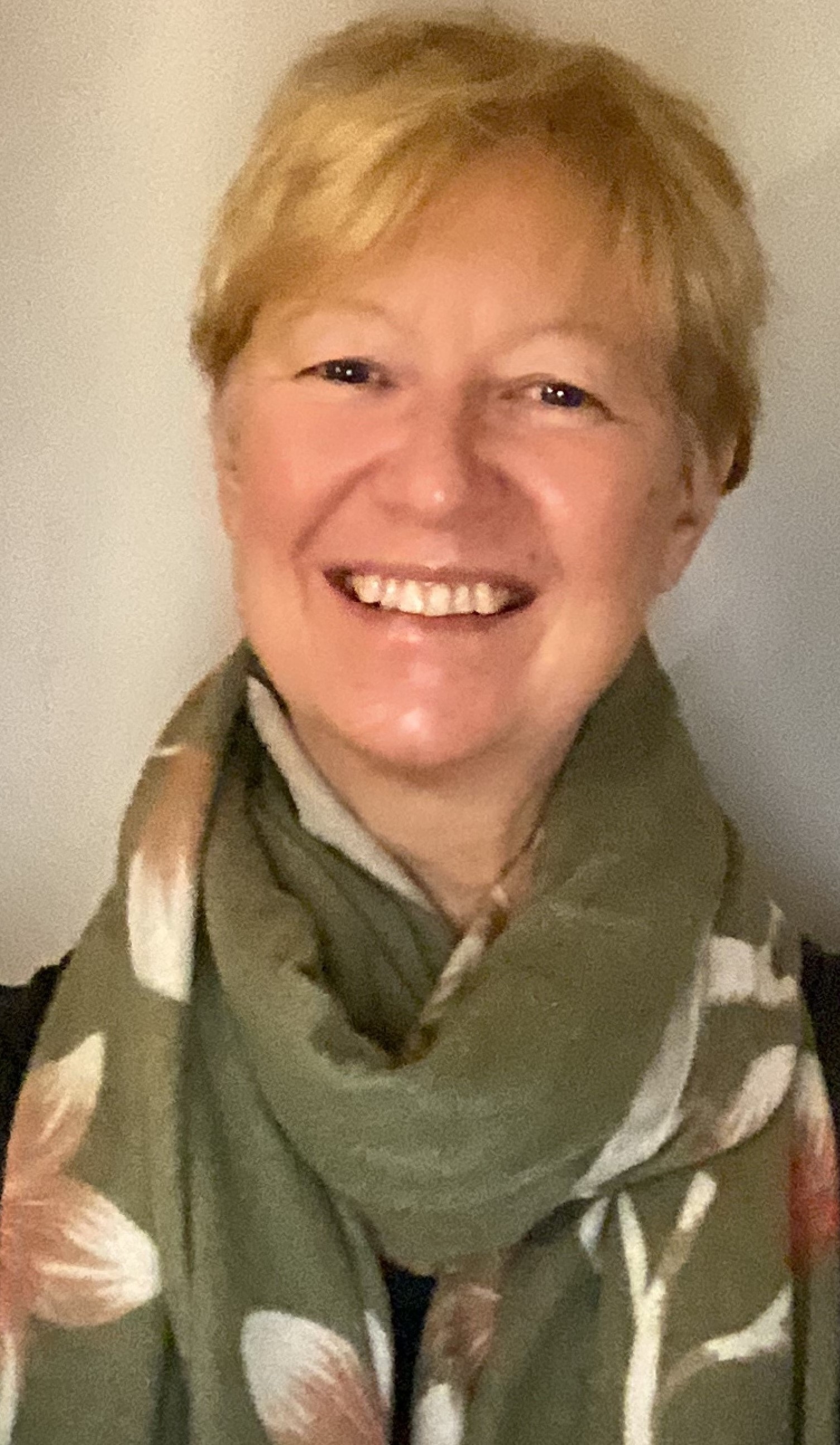 Counsellor/Psychotherapist in Twickenham/Hounslow TW3
M.B.A.C.P. Registered (Accredited).
Welcome to my website. Do take a look with regard to how I am able to help you with my approach to Counselling and Psychotherapy.

My name is Alex and I have been a practising Psychotherapist/Counsellor in Twickenham/Hounslow and Teddington for the past 24 years. I am committed to providing Psychotherapy in a safe, confidential and non-judgemental environment. I practice face to face, or using Zoom or Skype.

I am a Registered Accredited Counsellor with the British Association of Counselling and Psychotherapy (B.A.C.P.) and The United Kingdom Register of Counsellors (U.K.R.C.) based in Twickenham/Hounslow. I am also a Registered Counsellor with the International Association for Trauma Therapy (IARTT) and work with the Institute of Psychotherapy and Disability.

I work with Individuals on an open-ended basis or for an agreed time period, with the aim of enabling you to enhance your life and to live it more fully. I also provide Clinical Supervision to Trainee Counsellors.

If you are feeling anxious, depressed, bereaved and in need of working with a professional Counsellor/Psychotherapist who works with the upmost integrity, placing you and your emotional and psychological well being at the centre of the healing process, please contact me.
I offer a free initial 30 minute consultation so that you can meet me and see how I can help you. This 30 minute meeting is very helpful as you are able to decide whether you feel comfortable with me as your Counsellor. The meeting is held on-line or by telephone at a convenient time for you.

I provide Counselling and Psychotherapy for People who have Autism and People who have Intellectual Disabilities and their Carers/Family Members using both a Humanistic approach and Applied Cognitive Behavioral Therapy. I have had the opportunity to broaden my skills in working with individuals who have Autism and related advantages who have difficulties adjusting to our environment and individuals with ADHD. I have worked for 15 years in the NHS alongside a Multidisciplinary Team between 2003 and 2018 ( a Neurodevelopmental Service). I understand the process involved for individuals who enter this system of professionals specialisng in mental health conditions and the after care required. i also understand the care system within social services and can support individuals navigate what is required to help stabilise and improve mental health.

i have an enhanced D.B.S. and I am registered with the Information Commissioners Office.

I now have my own Independent Counselling and Psychotherapy Practice which has been busy since 2018. A Psychotherapists' learning can be ongoing and I chose to increase my knowledge and skills which I am happy to share on page two of my website. I Currently work with clients who have self referred via the professional organisations to which I belong e.g. the B.A.C.P. and also insurance companies. However, organisations contact me with referrals e.g. Victim Support, Homicide, Employment Assistance Programmes (E.A.P.) including The Home Office. I have been active in working with people returning to Britain owing to war and having to vacate where they worked and lived, e.g. The Ukraine. I am a Trauma Informed Counsellor.
Television companies have referred clients who require psychological aftercare.
I currently receive referrals from Harley Therapy in London for clients who have recently been assessed with Autism and or ADHD.

I have been a practicing Counselling Clinical Supervisor for 11 years supervising Trainee Counsellors and Trainee and Assistant Psychologists while working in the NHS. Since opening my private practice I provide supervision for Counsellors with their own independant practise.

My work has extended over the past 5 years to include counselling consultation for the Home Office. Owing to my knowledge and experience within Learning Disability and Autism, I provide counselling consultation for Senco within schools.
My work is clinically bound by the principles of the Ethical Framework of the British Association of Counselling and Psychotherapy (B.A.C.P.).
Counsellor/Psychotherapist in Twickenham/Hounslow helping clients who have experienced difficulties with :
Stress
Relationships
Identity Issues
Panic Attacks and PTSD
Anxiety and Trauma
Bereavement
Work related Issues
Depression
Addiction
Autism/Aspergers
Difficulties in relation to adapting to the environment owing to Neuro-divergency

Mental Health Issues
Learning Disabilities
Abuse
Managing Inter-generational difficulties

My main Counselling and Psychotherapy practice is in Whitton which borders Twickenham/Hounslow. I also have a practice in Oxford Circus. Please contact me in order to make an initial appointment.
Recommendations from Professionals
"Alex is a genuine, thoughtful and highly skilled and experienced Counsellor. She holds immense compassion and energy for supporting and enriching the lives of her clients, including people affected by neurodevelopmental conditions, As a colleague, she in warm, approachable and always open to multidisciplinary team working and her thoughtful, client-centred reflections were always very helpful to developing our understanding of the clients we worked with together. I can highly recommend Alex as both a Counsellor and a Colleague". Dr Joanne Coombs, Consultant Clinical Psychologist.

"I worked alongside Alex as a Counsellor for 13 years. During that time, she provided therapy for individuals and groups, as well as offering training, supervision and consultancy. Alex has an exceptionally kind, calm and non-judgemental manner, enabling everyone who she works with to feel safe enough to explore their difficult feelings and memories. She has worked with a wide range of diverse people and can adapt her knowledge, skills and experience to provide therapy that is of maximum benefit to each individual. The training, consultancy and supervision she provides is both informative and significant, carefully encouraging more self awareness and reflective practice in others". Justine Gibson, retired Registered Counsellor.

"Alex is a caring compassionate individual who feels very strongly that People with Learning Disabilities do not get the support that is needed and she does something about it. I would have complete trust in Alex's competence, commitment and integrity". Helen Organ, Lawyer.

"I have known and worked with Alex for over 10 years and can recommend her wholeheartedly as a counsellor and as a gifted mental health professional" Richard Curen, Consultant Forensic Psychotherapist.

Please see next page for client testimonials.
if time does not allow you to engage in face to face therapy, please do not worry. I have found that on-line therapy works very well and helps those with busy lifestyles. On-line therapy works particularly well for Carers e.g. parents with young children or those who care for disabled family members. It also works well for shift workers or those working long hours.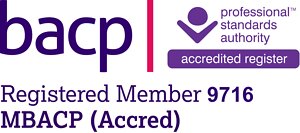 I have been an Accredited Registered Psychotherapist since 2003.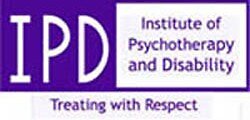 I am a member of the Institute of Psychotherapy and Disability which is registered with the Council for Psychoanalytic and Jungian Analysis.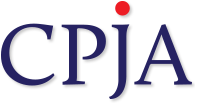 I.P.R.S. AXA and AVIVA Registered Psychotherapist